Petrova Real estate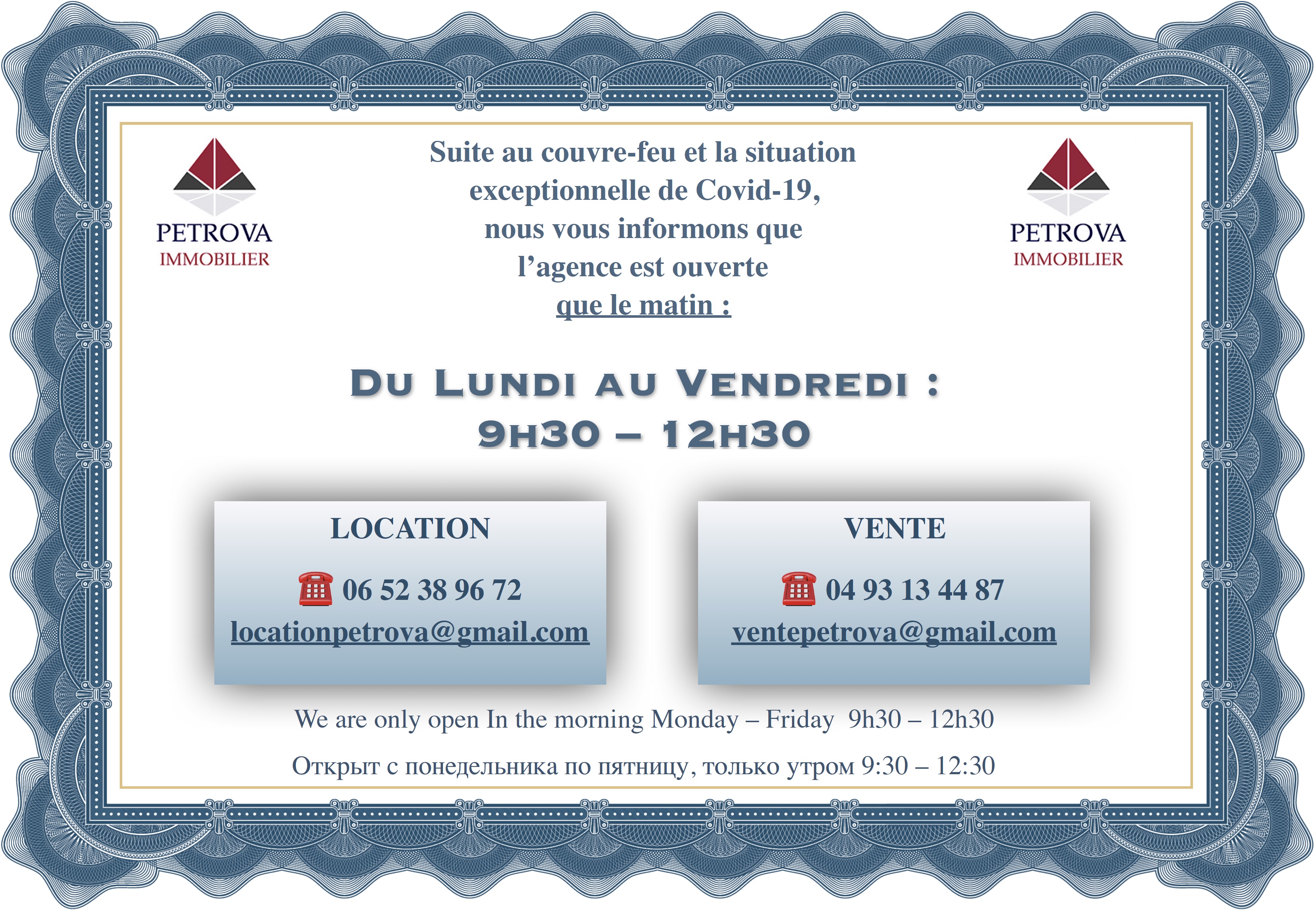 Hope to see you soon!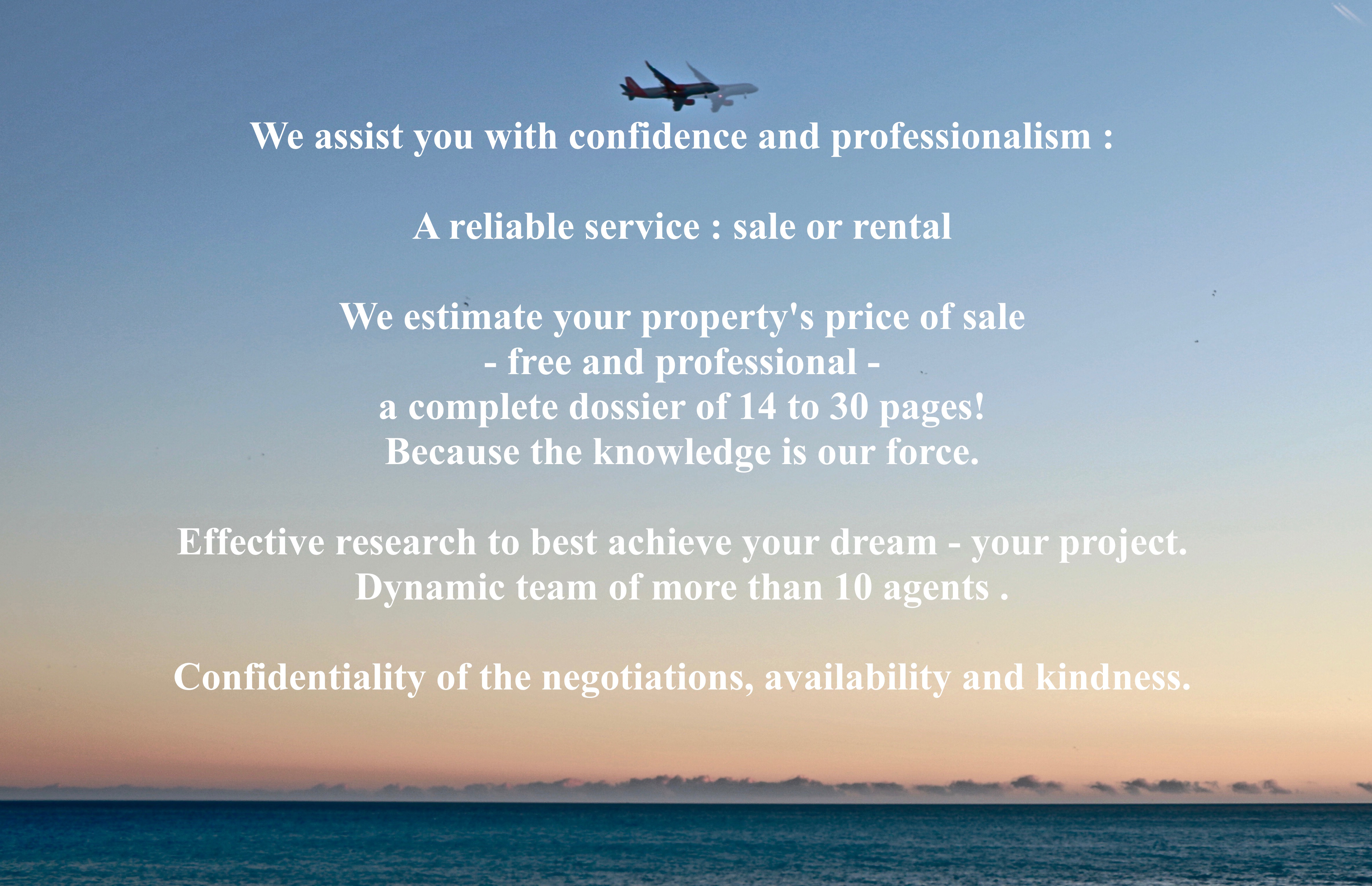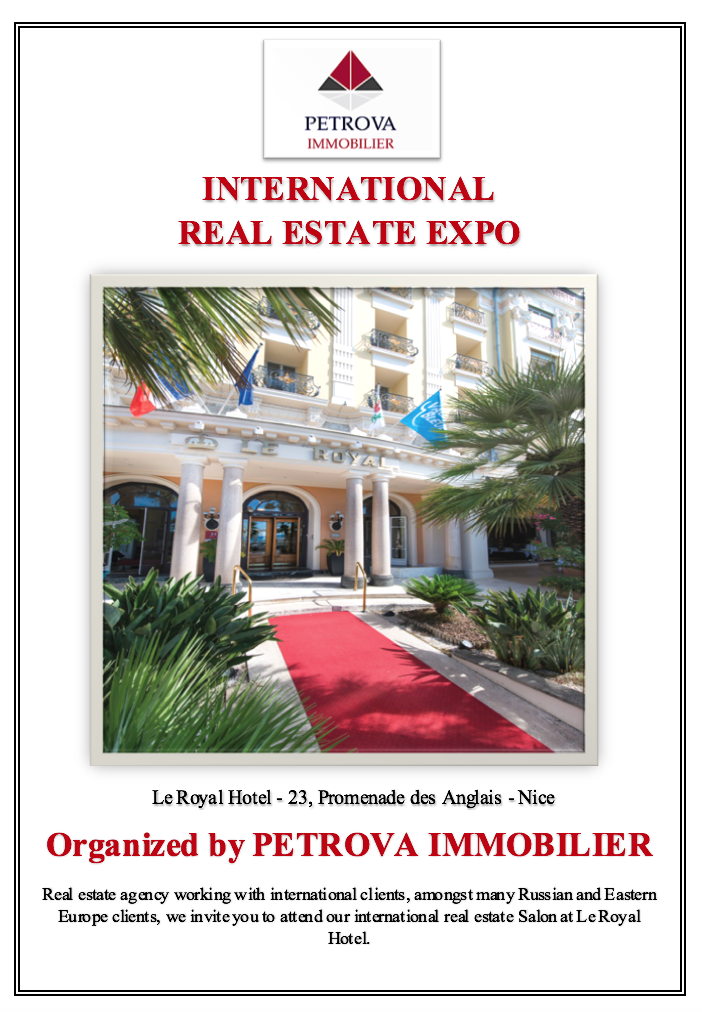 The French Riviera is a splendid place - we are here for all your real estate projects in the area!
Sell a property with Petrova Real estate:
We put our experience and expertise at your disposal so you can sell your property in the best conditions possible.
Property valuation service : An assessment based on the real estate market research, in order to set the right price for your property.
Choice of the listing: We build together a business strategy and the amount of agency fees. (Open Listing/Exclusive Agency Listing/Exclusive Right-to-Sell Listing)
Publicity: We describe precisely your property and make professional photos.
Advertising in France and abroad: We publish on Internet your propery actively, in an effective way on all major real estate web sites in France, as well as on foreign websites in order to offer it to foreign customers in search to acquire a property on the French Riviera.
Creditworthiness of customers: Petrova Real Estate is committed to you to introduce that creditworthy buyers with a project in line with your property.
Visits: A report is sent to you after each visit per email, phone or both.
Buy a property with Petrova Real estate:
The acquisition of a property is an important step in a life, that's why Petrova Real Estate puts a point of honor to know you well in order to better target your search.
Our experienced agents will make every effort to find you the property that suits you.
We support you in all dealings with financial institutions, renovation work or decoration, tax advice, legal and notary consulatations, administrative procedures.
Our goal is to provide you with exceptional service before, during, and after your purchase.